SPECIAL OFFER!
Elsawin 2012 Audi Seat Skoda VW Workshop Manuals download
The complete set of 4 Elsawin Manuals for just £9.95

Total file size 25 GB - 4 file download - Installs direct from download folder
 

 






 Buy Today!
Complete set of 4 manuals

 

VW 

Audi 

Seat

 & Skoda


Elsawin 2012


Workshop Manuals Download


J

ust

£9.95



Compatibility: This version works on all Windows Operating Systems - 32bit & 64bit compatible

Complete Set Audi Seat Skoda VW manuals - Just £9.95
Detailed Description:
Elsawin VW Audi Seat & Skoda Complete Set of 4 manuals Just £9.95
2012 Workshop Manuals database...
Workshop Manuals database...
Covers all VW, Audi, Seat & Skoda vehicle models from 1994 to 2012
The finest VW, Audi, Seat & Skoda workshop manuals in the world
Same as used by VW, Audi, Seat & Skoda main dealers
Every aspect of repairs covered in incredible detail
Detailed installation instructions included
UK , USA, EU & Worldwide Specifications Fully Covered.
Professional VW, Audi, Seat & Skoda Workshop Repair Manuals same as used by VW, Audi, Seat & Skoda Garages / Main Dealers.
Diagnose, Repair, wiring diagrams, part find etc on All VW, Audi, Seat & Skoda Vehicles
(Petrol / Diesel / Manual / Automatic).
Multi Language Support:
English / Deutsche - German / Francaise - French / Espanol - spanish / Italiano - Italian / Swedish / Finnish / Japanese
VIN Number search- Search by Keyword, Engine or Transmission Codes
Simple User Interface - Zoom & Magnify Parts Pictures
Elsawin VW Audi Seat & Skoda
VW Models 1994 - 2012
Volkswagen Polo, Golf, Golf Plus, Golf Gti, Passat, New Scirocco, New Beetle, Tiguan, Bora, Jetta, Touran, Phaeton, Touareg, Sharan, Lupo, Eos, Scirocco, Corrado, Santana, Sedan, Fox, Up, Karmann, Vento, Vivo, Amarok Pick-Up, Caddy, Transporter, Crafter, 4motion, Campmob, Quantum, Microbus, Lt, L80
Audi Models 1994 - 2012
Audi 80/100/200, A1, A2, A3, A3 Cabriolet, A3 Tourer, S3 Quattro, A4, A4 Avant, A4 Allroad, S4, A5, A5 Sportback, A5 Cabriolet, S5, S5 Sport, A6, A6 Allroad, A7 Avant, A8, S8 Quattro, R8, R8 Quattro, R8 Spyder, R8 Gt, Q3, Q5, Q7, Tt,  Tt Roadster
Seat Models 1973 - 2011
Ibiza, Leon, Alhambra, Altea, Altea XL, Arosa, Cordoba, Malaga, Marbella, Toledo, Inca, Terra, Ronda, Ritmo, Panda, Fura Etc.
Skoda Models 1973 - 2012

Felicia, Felicia Combi, Felicia Van Plus, Felicia Pick Up, Felicia Fun, Fabia, Fabia Sedan, Fabia, Combi, Octavia 1, Octavia 2, Octavia Combi 2, Octavia Combi, Superb, Roomster, TDI Etc
Covers All VW, Audi, Seat & Skoda Vehicle Solutions
Also includes OBD 1 & 2 Diagnostic Codes for all VW, Audi, Seat & Skoda vehicles.
As used by VW, Audi, Seat & Skoda, V.A.G main dealers
Comprehensive workshop manual section

Comprehensive body repair section

Checking procedures

Service requirements

All wiring diagrams

Diagnostic tests, trouble codes and associated procedures

Simply the best info, quick easy repairs every time

Right and left hand drives covered

Bodywork and panels/windows & doors/engine/transmission

Clutch/suspension/steering/brakes

Exterior and interior electrics

All areas covered

L & R/H Drive

Multi language support.
Suitable for Professional & D.I.Y
Service, Repair, Diagnosis, Parts, EPC Diagrams etc
Petrol, Diesel, Manual, Automatic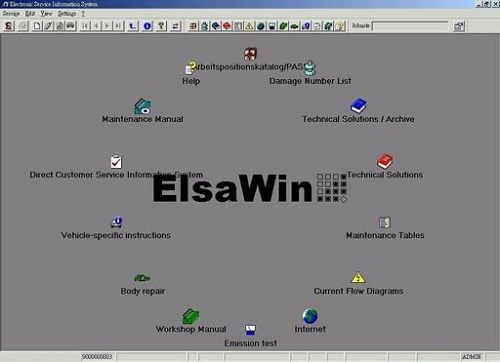 Download Today!